Mild to Moderate Alzheimer's
Activities Ideas Center
Plant an Herb Garden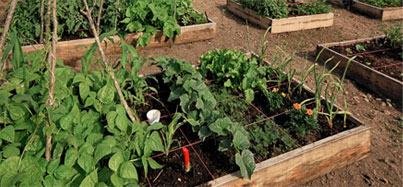 What you need:
Small clay pot(s) or one large potting container, potting soil, several herb plants. Good choices include oregano, chives, thyme, sage, peppermint, lemon balm. Ask at garden centers; supermarkets with florist areas may carry them.
What to know:
Herbs are a great indoor-garden choice because they offer several kinds of sensory stimulation: the strong scents and tastes of the herbs, the feel of the soil, and the bright colors of the leaves.
Herbs are also fairly tolerant of being repotted, so your loved one can repeat the activity often, transferring from one container to another.
Start by arranging materials on newspaper or a worktable. If your loved one needs guidance, begin the process by transferring some potting soil into a pot. Offer help as needed.
Beware overwatering; once a week is sufficient. Try posting a sign to remind your loved one not to water. (On the other hand, if the plant doesn't make it, herbs are cheap and you can easily start all over again.)
Store herbs on a sunny south-facing windowsill if you can.
Cook with the herbs you plant, and talk about this.