Mild to Moderate Alzheimer's
Activities Ideas Center
Make Lemonade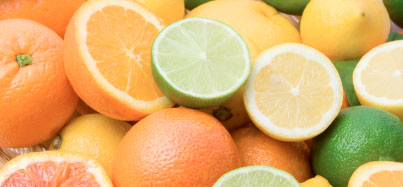 What you need:
Lemons, knife, cutting board, sugar, water, pitcher, slotted spoon. Optional: Citrus reamer, cinnamon, garnish.
What to know:
Lemonade is a forgiving recipe adaptable to many different skill levels.
Its fragrance can trigger olfactory memories. And it's fun to make and drink!
Start by cutting the lemons in half. You may need to do this part yourself.
Show your loved one how to ream or squeeze out the juice.
Remove all the seeds with a slotted spoon.
Add about three cups of sugar and two cups water. You'll have to tinker with the proportions until you get to your preferred balance of sweetness and tartness. This is the fun part: Let your loved one do the sampling and decide whether it's good or "needs more." (Be on hand to figure out the right remedy to provide, more sugar or more water.)
Garnish with fresh mint or basil, or add a little cinnamon for extra kick.
Variation: Try freezing some or all of the lemonade in an ice cube tray. Add to cold water or lemonade.