Mild to Moderate Alzheimer's
Activities Ideas Center
If We Were Going on a Picnic...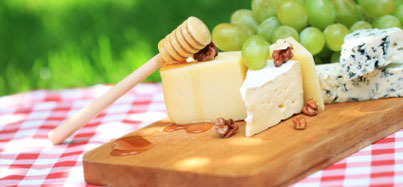 What you need:
Nothing; this is a great activity for a car ride or a quiet room without distractions.
What to know:
This activity is a form of associative conversation. You introduce a topic from real life and encourage your loved one to free-associate along. The difference is that these conversations aren't necessarily about anything meaningful. But they can trigger strong memories. Also, being able to supply answers boosts self-confidence.
For example: "If I were going on a picnic, what would I need? A basket, some sandwiches, what else?" Your loved one might add, "A blanket, something to drink, cookies," and so on. Continue back and forth.
Other topics: "If Jack got a dog, what would it need?" "Mary is packing to go on a trip; what should she take?" "If you were planning a party, what would you go shopping for?"