Mild to Moderate Alzheimer's
Activities Ideas Center
Helping a loved one with mild- or moderate-stage Alzheimer's stay busy and productive can be challenging. But the reward is a better mood and a satisfying sense of productivity and involvement -- not to mention a few minutes' break for you. Find many activities your loved one will enjoy.
Hand Care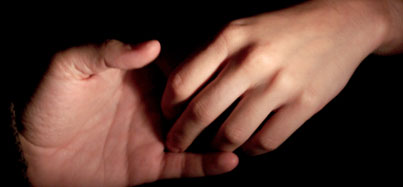 What you need:
Hand scrub (you can make your own with a tablespoon each of melted butter and sugar), warm water, washcloth, towel, lotion
What to know:
Paying attention to the hands is pampering that can inspire both alertness and pleasure.
Men and women alike respond to this activity. Touch is a wonderful way to make your loved one feel loved and secure.
Start by placing a warm washcloth over the hands. This feels good and relaxes in a nonthreatening way.
Next, apply the scrub to gently exfoliate the hands.
Rinse and dry with a towel. Apply lotion (scented, if you think your loved one won't mind or has a favorite).
Alternative: If your loved one has interest and the patience for it, you can finish the activity with a basic manicure (filing or cutting and buffing nails) and/or nail polish.