Vintage Senior Living at The Kensington - Walnut Creek
1580 Geary Road
Walnut Creek

, CA

94597
Talk to a Family Advisor
(866) 824-8174
From the Provider
---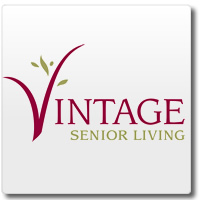 Assisted Living, Memory Care and Independent Senior Living in Walnut Creek, California.
Make yourself at home at The Kensington in Walnut Creek, California. It's a friendly, flexible environment that celebrates your individuality and nurtures your soul. We recognize that each new resident has a unique lifestyle. So we've tailored solutions to match:
Independent Living, for our most active seniors
Assisted Living, when you need a helping hand
Memory Care, special care for those with memory challenges e.g. Alzheimer's and dementia
Short Term Care, for a respite or recovery period
Serving Walnut Creek, Woodborough, Walden, Pleasant Hill, Lafayette, Danville, Concord and other neighboring towns in Contra Costa County
All options include:
A safe, secure environment
Compassionate, capable staff
Busy days, rewarding activities
3 chef prepared meals daily
Scheduled transportation for errands, medical appointments and field trips
Friendly people and a sense of community
Shopping and Dining:
Extensive fine dining nearby
Three major shopping malls minutes away
Just 23 miles north east of San Francisco
Medical:
John Muir Hospital
Mt. Diablo Hospital
Kaiser Permanente
Pricing:
The Kensington, a Vintage Senior Living retirement community, offers Independent and Assisted Living starting at $3,850 per month, depending on availability and floor plan.
The Kensington also offers compassionate Memory Care services and accommodations starting at $5,450 per month, depending on floor plan and availability.
License # 75601405
Reviews of Vintage Senior Living at The Kensington - Walnut Creek
---
Average Rating: 4.0 based on 2 Reviews
business
Vintage Senior Living at The Kensington - Walnut Creek
I am a friend or relative of a resident
My grandmother has had severe dementia, which progressed to stage 4 Alzheimer's.In the last 5 years, our family was unable to give her the total support and medical attention she deserved/needed. When we took her to Vintage Senior Living, we felt completely supported in a very emotionally traumatizing time. Their staff is incredibly well trained, constantly checking in on her and being transparent with our family, whom visit every week. The program and activities look very engaging, and when my grandmother was more cognitive, she enjoyed exercising with the groups there and taking dance lessons. The facility itself is very big and the outdoor area is beautiful, as it is facing the hills on the East Side of the Bay. The food is great, tasting restaurant quality and open to all residents, as well as visitors. My grandmother is always smelling fresh, well groomed, and any open wound/rash is taken care of right away, due to their beauty salon and medical staff. Overall, Vintage Senior Living is a fantastic facility that I feel safe and secure that my grandmother stays there.
---
business
Vintage Senior Living at The Kensington - Walnut Creek
This used to be an independent living facility. Now it's assisted living, and it's very good. Some of the residents from the old independent living days still drive and have cars. They also have a new memory care unit, which is geared to those with more advanced dementia. I have a client there and have visited many times (to see other clients too).

It's a large facility—very nice and recently renovated. But it's near a busy intersection, close to the freeway. There's nowhere to walk except for a garden area in back of the facility.

The apartments in the independent and assisted living are small but with good natural lighting. There are one bedroom and studio apartments. The food seems superior.

The staff are a plus. They're tolerant of dementia behaviors, and they're caring and attentive. Medications management—one of the keys to dementia care—is also good.

They have a large hall and a wide-open hall, which is good for walking and activities.

One of the things I like is that even though the memory unit has a separate entrance, there's some supervised interaction between the memory unit residents and the other parts of the facility.
---
Location of Vintage Senior Living at The Kensington - Walnut Creek
---
Features of Vintage Senior Living at The Kensington - Walnut Creek
---