Vintage Senior Living at The Kensington - Walnut Creek
1580 Geary Road
Walnut Creek

, CA

94597
Talk to a Family Advisor
(866) 824-8174
Cost
Starting at $4,100/mo.; $5,450 (ALZ)
From the Provider
---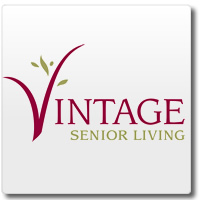 Assisted Living, Memory Care and Independent Senior Living in Walnut Creek, California.
Make yourself at home at The Kensington in Walnut Creek, California. It's a friendly, flexible environment that celebrates your individuality and nurtures your soul. We recognize that each new resident has a unique lifestyle. So we've tailored solutions to match:
Independent Living, for our most active seniors
Assisted Living, when you need a helping hand
Memory Care, special care for those with memory challenges e.g. Alzheimer's and dementia
Short Term Care, for a respite or recovery period
Diabetes management
Selected skilled nursing services
Serving Walnut Creek, Woodborough, Walden, Pleasant Hill, Lafayette, Danville, Concord and other neighboring towns in Contra Costa County
All options include:
A safe, secure environment
Compassionate, capable staff
Busy days, rewarding activities
3 chef prepared meals daily
Scheduled transportation for errands, medical appointments and field trips
Friendly people and a sense of community
Shopping and Dining:
Extensive fine dining nearby
Three major shopping malls minutes away
Just 23 miles north east of San Francisco
Medical:
John Muir Hospital
Mt. Diablo Hospital
Kaiser Permanente
Pricing:
The Kensington, a Vintage Senior Living retirement community, offers Independent and Assisted Living starting at $4,100 per month, depending on availability and floor plan.
The Kensington also offers compassionate Memory Care services and accommodations starting at $5,450 per month, depending on floor plan and availability.
License # 75601405
Reviews of Vintage Senior Living at The Kensington - Walnut Creek
---
Average Rating: 4.3 based on 6 Reviews
Location of Vintage Senior Living at The Kensington - Walnut Creek
---
Features of Vintage Senior Living at The Kensington - Walnut Creek
---
Costs
Lowest monthly rate: 4,100
Get Details
Get a quote
Learn about payment options
Make an appointment