Vintage Senior Living at Las Palmas - Laguna Woods, Orange County
24962 Calle Aragon
Laguna Woods

, CA

92637
Talk to a Family Advisor
(866) 824-8174
From the Provider
---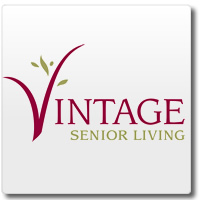 Assisted Living, Memory Care, Independent Senior Living in Laguna Woods, California.
Make yourself at home at Las Palmas in Laguna Woods, California. It's a friendly, flexible environment that celebrates your individuality and nurtures your soul. We recognize that each new resident has a unique lifestyle. So we've tailored solutions to match:
Independent Living, for our most active seniors
Assisted Living, when you need a helping hand
Memory Care, special care for those with memory challenges e.g. Alzheimer's and dementia
Short Term Care, for a respite or recovery period
Serving Laguna Hills, Laguna Woods, Irvine, Lake Forest, Aliso Viejo and more
All options include:
A safe, secure environment
Compassionate, capable staff
Busy days, rewarding activities
3 chef prepared meals daily
Scheduled transportation for errands, medical appointments and field trips
Friendly people and a sense of community

Nearby Attractions:

Artist colony of Laguna Beach with its world-renowned Festival of the Arts and Pageant of the Masters
Mission Viejo Mall, Laguna Hills Mall and the Irvine Spectrum super center are just miles away
Abundant dining options

Medical:

Saddleback Hospital
Mission Hospital
University of California Irvine / UCI Medical Center

Pricing:

Las Palmas, a Vintage Senior Living retirement community, offers Independent and Assisted Living starting at $2,200 per month, depending on availability and floor plan.
Las Palmas also offers compassionate Memory Care services and accommodations starting at $4,935 per month, depending on floor plan and availability.

License # 306003637
Reviews of Vintage Senior Living at Las Palmas - Laguna Woods, Orange County
---
Average Rating: 5.0 based on 2 Reviews
business
Vintage Senior Living at Las Palmas - Laguna Woods, Orange County
I am a friend or relative of a resident
My Grandmother is a resident of Las Palmas for a few years. The facility is always clean and the halls, rails, and walls of the facility are always clean and there is no trash anywhere. They have a pool and I believe a water aerobics program. Every time my grandmother has needed help the staff is right there to help and attend to her needs quickly. They are prompt when it comes to assisting with dinner or a bath and never make her wait very long if it is an emergency. The apartment she lives in is small, and they help clean as well. I don't believe they allow pets. I've never seen one and I have my grandmothers cat, so I don't believe they allow pets. They have a really nice outdoor seating area with a big fireplace and a small golf green or putting area for the residents. All in all I think we made a good decision on where we could put grandma. She likes it and there have been no problems. She has friends there and seems happy. I would recommend Las Palmas to anyone looking to put their loved one in assisted care or temporary medical care.
---
business
Vintage Senior Living at Las Palmas - Laguna Woods, Orange County
I am a friend or relative of a resident
This facility was provided for my uncle through medicare and I don't think he could have gotten a better facility. It was clean, the nurses were very kind and professional and the place did not smell like a dirty bathroom like so many places do. The food was out of this world with plenty of choices and snacks anytime my uncle wanted them. Unfortunately the care he received quickly turned into hospice care and he was moved to a different nurses station and into a room directly across for the station. This was for the best as he was becoming very frail and actually fell out of bed a couple of times. His room door was wedged open and had orders posted on it, not to shut it. This permitted the nursing staff to keep a constant eye on him. The nurses were top knotch in my view because even though he was confined to his bed and had become pretty much non respondant, they still came in to see him regularly. They would talk to him and he got to feel there caring touch because every one of them made it a point to touch him. You could easily tell he saw comfortable and happy. At one point I asked the nurse's station if they might be able to get him in a wheelchair the next day and take him outside to the atrium so he could feel the sun and breath the fresh air. He loved the sun as he went to the beach almost everyday for the last 15 years of his life. The next day when I came to see him the head nurse told me that they were able to take him outside and he spent almost an hour out there. She advised me though that it was probably not a wise idea to do it again as he was so frail getting him out of bed with out hurting him was very difficult. He passed 3 days later but I can tell you that he was very pleased with his last days because it really showed in his eyes. I think he even developed a crush on one nurse in particular. I am so that his care was so good.
---
Location of Vintage Senior Living at Las Palmas - Laguna Woods, Orange County
---
Features of Vintage Senior Living at Las Palmas - Laguna Woods, Orange County
---