Vintage Senior Living at the Berkshire - Berkeley
2235 Sacramento Street
Berkeley

, CA

94702
Talk to a Family Advisor
(866) 824-8174
From the Provider
---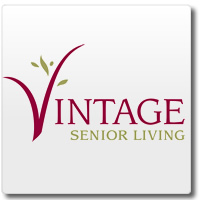 Assisted Living, Memory Care, and Independent Senior Living In Berkeley, California.
Make yourself at home at The Berkshire in Berkeley, California. It's a friendly, flexible environment that celebrates your individuality and nurtures your soul. We recognize that each new resident has a unique lifestyle. So we've tailored solutions to match:
Independent Living, for our most active seniors
Assisted Living, when you need a helping hand
Memory Care, special care for those with memory challenges e.g. Alzheimer's and dementia
Short Term Care, for a respite or recovery period
Serving Berkeley, Oakland, Emeryville, Albany, Piedmont, Richmond and more East Bay cities
All options include:
A safe, secure environment
Compassionate, capable staff
Busy days, rewarding activities
3 chef prepared meals daily
Scheduled transportation for errands, medical appointments and field trips
Friendly people and a sense of community
Medical:
Alta Bates Summit Medical Center
Kaiser Permanente hospitals in next-door Oakland and Richmond
Pricing:
The Berkshire, a Vintage Senior Living retirement community, offers Independent and Assisted Living starting at $2,995 per month, depending on availability and floor plan.
The Berkshire also offers compassionate Memory Care services and accommodations starting at $5,650 per month, depending on floor plan and availability.
License # 15600994
Reviews of Vintage Senior Living at the Berkshire - Berkeley
---
Average Rating: 3.7 based on 3 Reviews
business
Vintage Senior Living at the Berkshire - Berkeley
I visited this facility
Ok facility. Like a lower end Hilton type property. There isn't much for the seniors within walking distance. Food service is about what I have seen at other facilities of this type average at best. Some units have patios which is a nice feature for gardening etc. I noticed a Van that was used to transport residents to shopping etc.
---
business
Vintage Senior Living at the Berkshire - Berkeley
I visited this facility
This is an above average assisted living facility that gets 4 stars due to its prime location and infrastructure. While I was impressed with the facilities like shuttle bus, landscaping, rooms, prompt service, I was also a little sad to see the declining levels of cleanliness and hygiene. Although I can understand that maintaining hygiene to the expectations of everyone can be a little challenging, I think they can do better.

The rooms are well spaced, many have balconies or small patios. Some rooms also have air conditioners. I liked their catering service and heard from a few inmates that the quality of food served was really good. I did not get an opportunity to taste anything here but the kitchen looked great. There were about 10% rooms vacant but most were filled with people living happily.

Overall the Berkshire makes a pleasant assisted living for the elderly and those who need their own space yet some warmth.
---
business
Vintage Senior Living at the Berkshire - Berkeley
Posted by
gfx1
May 18, 2011
Visited this facility
This is an amazing assisted living facility. The location is perfect on Sacramento street, near the downtown but away from the noise and clutter. Many good shops, restaurants and even the North Berkeley BART are close-by. The facility itself has spacious floor plans, excellent landscaping and all the facilities commonly found in luxurious assisted living service. The facility also has its own chefs and kitchen that provides great meals, 3 times a day. The people living here seemed happy with the management and in general with the facility. There is also a shuttle that helps in getting around. In general, this is a very good senior assisted living facility with reasonable rent.
---
Location of Vintage Senior Living at the Berkshire - Berkeley
---
Features of Vintage Senior Living at the Berkshire - Berkeley
---